SOULS
by Dr. Lawrence Wilson
© December 2017, L. D. Wilson Consultants, Inc.
All information in this article is for educational purposes only. It is not for the diagnosis, treatment, prescription or cure of any disease or health condition.
This article introduces the very important concept of the soul.
Definition of soul.
Souls are very tiny living beings made of a central spark and usually 21 tiny "bodies" or pieces of matter that are arrayed around the spark. When arranged correctly, the bodies unite to give the appearance of a human form, although souls are not human and do not have all the organs of a human being. They do, however, have two arms, two legs, and a head.
Souls are the smallest unit of consciousness in existence. Trillions and trillions of them exist in space and on planets such as earth. All physical matter contains souls.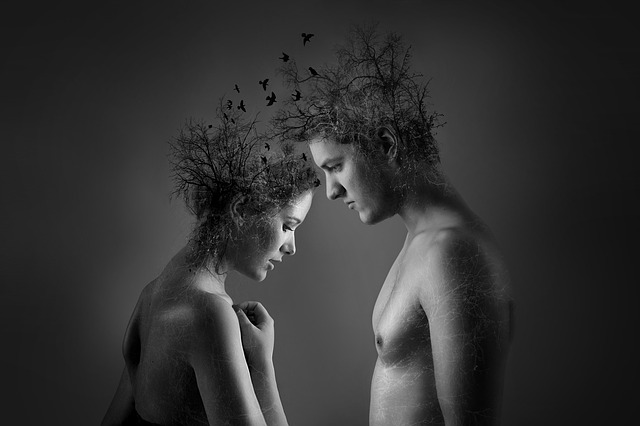 Denial of the soul.
The existence of the soul(s) inside every body is today denied by medical science. The reason is that scientists are unable to see souls because they are extremely small and somewhat etheric or transparent. As a result, our current microscope technology does not reveal them.
The idea of the soul is also denied by secular groups, and by secular or godless philosophies such as communism and socialism. This is a deliberate attempt to deny some of your humanity. It is important to understand this.
However, the existence of the soul is a critical concept in Western traditional religions such as Judaism, Christianity, and Islam. It is also critical in the traditional Eastern religions including Buddhism, Hinduism, Confucism and others.
Some leaders want us to believe that we are just automatons, "bodies", or robots or animals. They want this taught because it helps them to control us. However, if we are actually composite beings – soul and body – then we are more than robots or animals.
ARE THERE SOULS?
Yes. There is plenty of literature that discusses souls. You may deny the existence of souls, but I am quite sure it is the truth. Souls are just very small, so they are not easy for scientists to see and measure.
WHAT ARE SOULS?
Here are some facts that most writers about the soul agree upon:
Tiny. Souls are extremely tiny. At this time, even our best electron microscopes and other scanners cannot detect them. In part, however, this is because their bodies are of lower density and difficult to see for this reason, as well.
Alive. Souls are living beings. They can move, develop and can be damaged, as well. They have tiny organs and some DNA. They eat a tiny bit of food, drink a tiny bit of water, and they breathe a tiny amount of oxygen.
Tough. Unlike bodies, souls are made of a crystalline material that is quite resistant to disease and death. They can be damaged, but they are hard to kill.
Structure. Souls ha7ve a crystalline structure that looks somewhat like a complex polygon. A companion article to this one, Soul Upgrades, has a photo that looks something like the structure of a soul.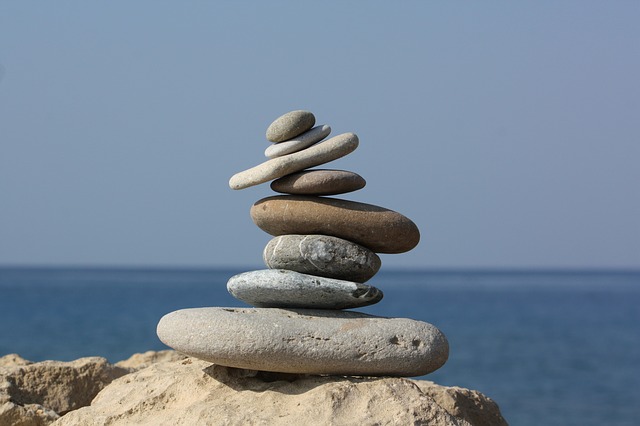 The structure is made of adamantine particles. These are quite a bit smaller than atoms. They are discussed in an excellent book, entitled Love Without End, Jesus Speaks by Glenda Green.
Our life force. The souls are the conscious part of a human being. The human body itself is a mechanical device used by the souls to learn and develop.
Many souls. A human body contains many souls. There is one main soul, called the body soul or entity soul. Others control various parts of the body such as the arms, the legs and the head.
In addition, other souls control other body functions, and have many other roles to keep the body functioning. What is called "the wisdom of the body" is, in fact, the activity of souls.
Location in the body. In human beings and animals, the main soul or entity soul is supposed to sit in a special location in the brain. It is close to and just below the pituitary gland.
However, in most cases, it is not there. A damaged soul lives there instead, and the area is closed off and cloaked off so it cannot be seen. The entity soul has been moved into a slight depression located just to the left of the middle of the chest.
In plants, the entity soul should be near the middle of the main stem or trunk of the tree or plant. However, it is often moved to a location in the root structure.
Have language. Souls have several languages by which they communicate with other souls, primarily. We cannot hear it, as it is spoken softly. Souls communicate with each other easily and continually.
Love music. Souls love many kinds of music, even some types of music that sound obnoxious to many human beings.
Trillions exist. There exist trillions and trillions of souls in the universe.
DO ALL SOULS LIVE IN BODIES?
All souls are connected to bodies. Not all are connected to human bodies. Some are connected to plant or animal bodies, rather than human bodies. Developed souls have their own angelic or other types of bodies, and no longer need to be associated with human or other physical bodies.
DO ALL SOULS DEVELOP?
Yes. All souls develop in one of two ways. Either they actively work to develop. This is the method advocated on this website and explained in articles such as Introduction To Development. This takes many years, but is still much faster than the alternative.
The second way souls develop is in a passive way. This is the method that is most common today. This method relies on time, itself, to slowly cause a soul to become wiser and to change and develop. This method is very slow, requiring over a million years or more.
The choice as to whether to develop is an important one for all souls. It will shape the soul's path and destiny more than almost any other decision the soul makes. Please think about this carefully.
HOW DOES THE SOUL RULE OVER THE BODY?
In a number of ways. They have a set of controls located in the head that controls certain activities. They also communicate with other souls to cause movement, thinking and other activities. Scientists have not yet found the controls because they are tiny. Some day, however, I expect they will find them.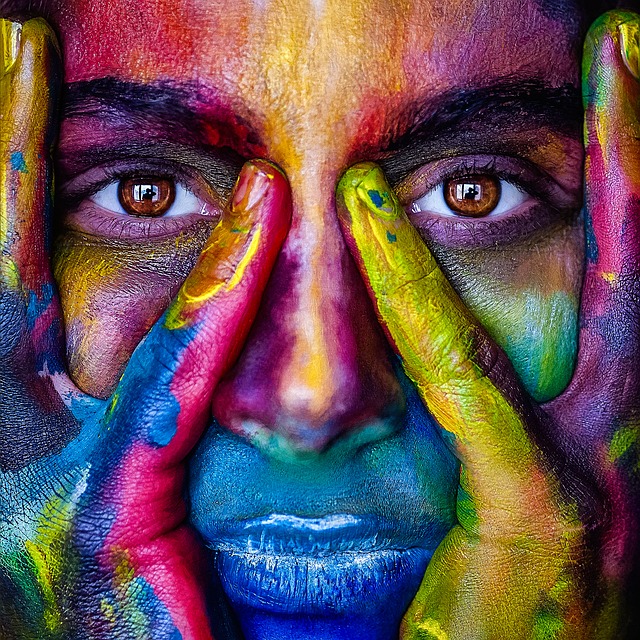 CAN THE SOUL BECOME MALNOURISHED, OR DISEASED, JUST LIKE THE BODY?
The answer is yes. In fact, the souls can suffer from some of the same maladies as occur in the body. This includes nutritional deficiencies, toxic metal excess, toxic chemical poisoning, infections, entity attachment or "possession", the effects of traumas, memory problems, and much more.
Sometimes a person refers to a "soul sickness", and this is real. Others may refer to a person as a "good soul", and this is true, also.
WHAT HAPPENS WHEN THE SOUL IS ILL?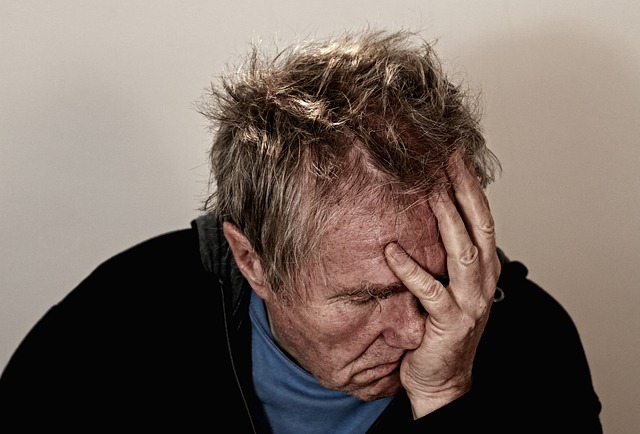 A soul that is ill or weak affects the body in which it lives. The body may become ill, as well, or it might affect one's behavior, thinking, emotions, or some other aspect of a person's physical life.
Incidentally, when the body becomes ill, it always affects the soul, as well. So living a life eating white flour and white sugar, and not sleeping enough or making oneself ill in other ways, always damages your souls! If the physical body is oppressed or even just depressed, this also affects the soul.
The converse is also true. That is, healing the body always helps heal the souls, as well. Healing the souls always helps heal the physical body, as well. This is why following a nutritional balancing healing program always benefits the souls and the body. In fact, some of the methods used in nutritional balancing are specifically designed to assist the souls.
This may seem a bit complex, but really it is not complicated. Basically, one can heal the body indirectly, as it were, by healing the soul, which then affects the body. One can also heal the soul indirectly, as it were, by healing the physical body. The souls and the body are thus closely related.
HOW DOES ONE HEAL THE SOUL'S PROBLEMS?
Love is the most powerful way. You MUST love your soul! There is no alternative. If you do not, the soul sort of withers, and may want to leave. If the soul wants to leave, your health will decline. So you must love your soul and never deviate from that stance.
It does not matter what the body looks like, how tall it is, or anything else. The soul inside you is special, and must be honored and respected. Ideally, tell it so every day in prayer.
Nutritional balancing is a physical means of healing the soul. This includes
– improving the diet and lifestyle.
– supplying many nutrients the body requires.
– balancing the oxidation rate and major mineral ratios.
– making the body more yang or warmer. This is very important and is an ancient science all by itself that doctors of all kinds do not know about.
– removing toxic metals and toxic chemicals by natural means (but not so much by chelation, whether natural or synthetic agents).
– playing music the soul enjoys.
– other methods, including the procedures used in nutritional balancing programs (coffee enemas, vaginal coffee implants, lamp sauna therapy, foot reflexology, and the pushing down exercise).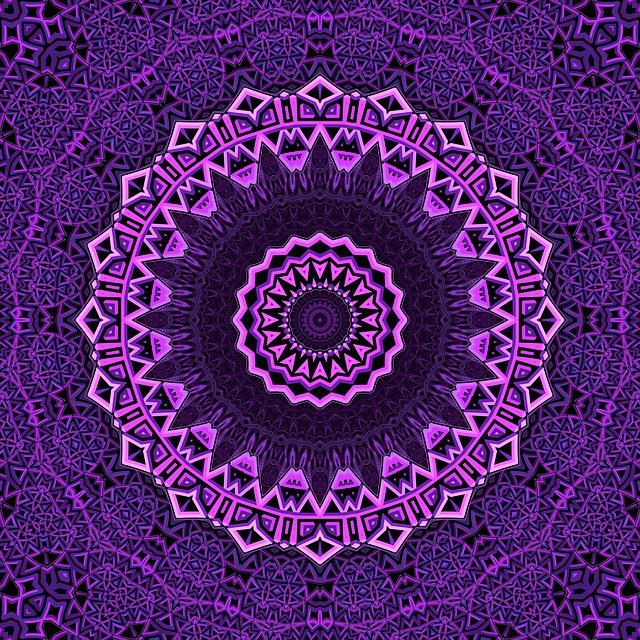 DOES THIS HAVE TO DO WITH ABORTIONS?
Yes. When a woman becomes pregnant, at first there is no soul in the small mass of cells called the fetus. However, starting at about one to two months of gestation, many souls begin to enter the woman's body and they begin to animate the body. At this point, it is no longer a fetus, but rather is a small human being.
This means is that if a woman aborts a fetus quickly, say within the first month of pregnancy, most likely no souls or few of them are involved. If she waits, however, the likelihood of involving thousands or millions of souls increases a lot.
Aborting a baby does not kill the souls. So do not feel guilty if you aborted a fetus. However, it is not the best thing. The souls you pushed aside move on and hopefully find a new fetus to inhabit and animate. But you upset a progression of the souls, which is not the best thing.
They do not like being "kicked out" and having to start over. Please keep this in mind if you ever think about having an abortion. The souls need to inhabit bodies, and good bodies are actually in short supply. There are trillions of souls waiting desperately for bodies.
DOES THIS MEAN ONE SHOULD NEVER HAVE AN ABORTION?
No. There are times when an abortion might be needed to save the mother's life, for example. However, it does mean that having an abortion, in most cases, is not just a matter of killing off some cells.
An abortion often involves upsetting the life path of millions of souls. This becomes involved, but it is not the wisest thing to do, in most cases. Therefore, it should only be done with much thought and prayer.
The best option for the mother who does not want the child is either:
Continue the pregnancy and put the child up for adoption. This is absolutely wonderful for the souls.
Pray daily, and attempt to contact the main soul of the child inside of you. See if you can get messages from the soul inside about what is the best thing to do. You might be surprised the soul may send signs or indications of communication.
Sometimes the soul will agree to an abortion, or will cause a miscarriage if you really do not want the baby. However, most often the souls today really want to take birth in human bodies, so you might hear that from the soul inside you.
Try to heed the advice because usually you will be very glad you followed their advice. They often know better than the outer person what is the best thing to do.
At times, for example, the soul has come into your body just to heal you. Aborting the baby is stupid, in this case, even if you have no husband, no boyfriend, no money and no visible means of support. The souls are often very smart, and they have already figured out with whom you will live, and how you will be supported!
IS THE SOUL THE SAME AS THE SPIRIT?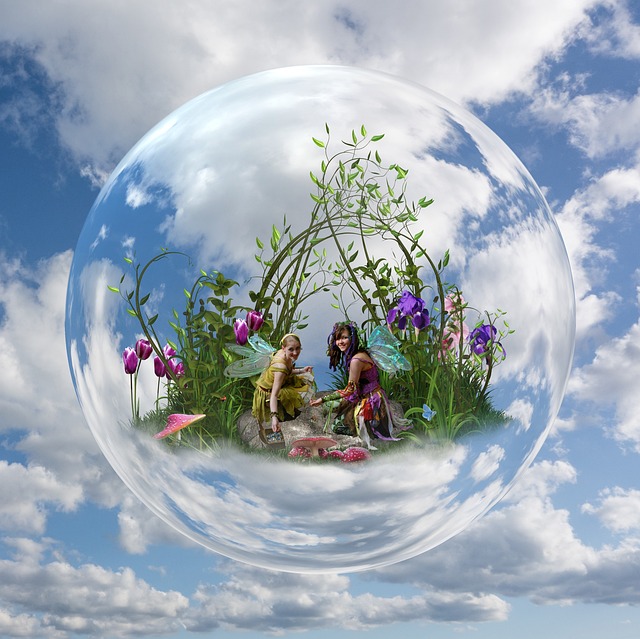 No. Souls are tiny beings that are very much alive. Spirit is not a being. At one level, the spirit is the actual spark of life that is found inside of each soul.
Spirit may also be thought of as the connection between the human being and God. This is the idea of the Holy Spirit as taught in Christianity. So the soul and the spirit are quite different.
IN NEAR DEATH EXPERIENCES, SOMETIMES A PERSON "LEAVES THE BODY". IS THIS THE SOUL LEAVING THE BODY TEMPORARILY?
Yes. When one is very ill or dying, the soul will leave the body. This process, which may involve passing through a tube, is described in books about near death experiences.
CAN THE SOUL ALSO LEAVE THE BODY WHILE THE BODY SLEEPS AT NIGHT?
The main soul only can leave the physical body when the body is asleep at night.
Many people have reported that in a dream, for example, they visited friends and relatives. Later, they checked and found that their "dream" was absolutely accurate as to what the people were wearing, what they were doing, and what they were saying. This is all real and can occur because the main soul can travel when the body rests.
It may visit friends, learn things, receive some kind of therapy or healing, or does something else while the human body sleeps. This is one reason one may awaken from a nap refreshed, for example, and with answers to problems or new insights into situations.
Sometimes, a person becomes fatigued because the soul needs to leave for some reason. For instance, it may want to learn about something or do healing – its two major activities while in a body. This is why taking naps is very important and never to be ignored.
The main or entity soul must return, however, to animate the body when it is time to get up.
ARE SOME SOULS OLDER AND WISER THAN OTHERS?
The answer is yes. All souls follow a path of development or maturation. This process takes many years. As they mature, souls gain in knowledge, wisdom, willpower, love of others, and love of God.
Their energy centers also grow and spin more brightly. They also develop subtle energy fields around themselves, just as do human bodies. All this is part of soul development.
HOW DOES SOUL MATURATION OR SOUL DEVELOPMENT OCCUR?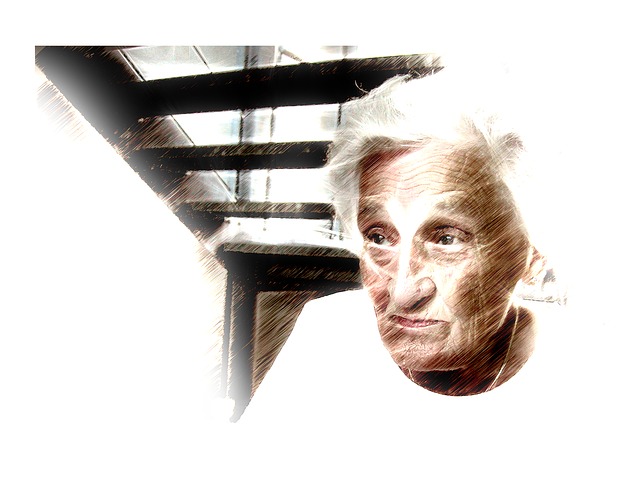 As souls have more experiences, most of which are with various bodies, souls mature. Souls generally require experiences inside bodies in order to mature. Otherwise life is too easy, and not very challenging for souls.
Changes with development.
As souls develop, they first become a little larger. At a certain point in development, their color changes to a bluish-green color due to the minerals their bodies contain.
They also slowly gain certain abilities to see, hear and perceive around themselves better.
WHAT DOES THIS HAVE TO DO WITH HUMAN SOCIETY?
This has everything to do with how to structure society. This is a large topic, beyond the scope of this short article. I will just give one example:
As explained above, souls are not all equal in development. They are all blessed, but some have more abilities and are more mature than others. For this reason, human beings, who are controlled by souls, are not all equal in their wisdom and their achievements.
As a result, attempts to force all people to be the same and make the same salary are futile and will never work. The free market economic system is the only one that recognizes this, and allows each person to choose what to do with their life. It actually encourages each person to find his or her niche, or best type of work.
Unfortunately, other economic systems such as communism, socialism, and all dictatorships do not do this. They force people to work in certain jobs because they do not take into account the natural differences in the soul development that exists.
The socialist and communist nations eventually all fail economically. They also inflict great harm on the souls who live in these nations. Never believe the idea that all economic systems are somehow "equal" or even equivalent. They are not!
ARE THERE PEOPLE WHO HAVE NO SOUL?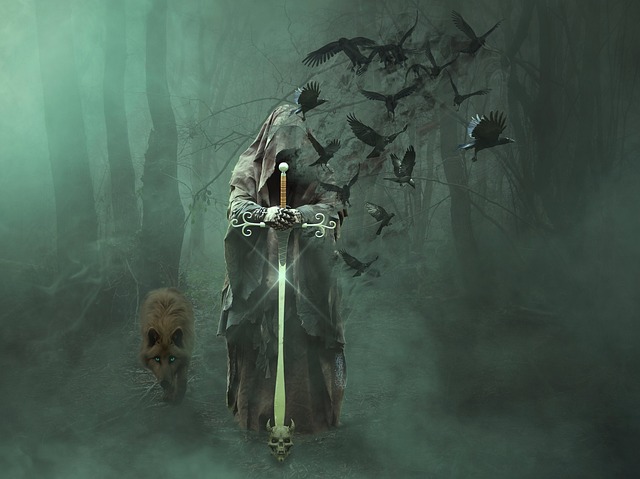 No. This is not possible. If someone is alive, he or she has a main or entity soul – and many others, as well. However, the main soul may not have good control over the human body.
WHY WOULD A SOUL NOT BE ABLE TO CONTROL THE BODY IT INHABITS?
There are several reasons:
Birth defects in the body. Genetic or congenital birth defects can cause serious problems for the soul in controlling the body. The body just does not work well, in these cases. This is true of Down's syndrome, cerebral palsy, and many other situations.
Some of these are in the genes, or genetic. Others are congenital, meaning not in the genes, but present at birth due to nutritional problems of the mother or too many toxic metals in the body. They are different, but the effects are similar. A nutritional balancing program can often help both of them, however.
Immaturity of the body. The soul has trouble controlling babies, for example, because the body is not mature and complete. So the baby cannot talk well, cannot walk for a while, and cannot think well, either.

Biochemical and nutritional imbalances. This is one of the main reasons that some souls have trouble regulating and controling the body. Common toxic minerals involved in this problem are mercury, cadmium, nickel, aluminum and lead. These are capable of blocking the soul from properly regulating the body.
Other biochemical imbalances that can cause lots of trouble for the soul are very fast or very slow oxidation. The souls must put up with a body that is either in high gear all the time, or can't get off the starting line. These expressions are a valuable way to understand fast and slow oxidation.
These aberrant body states are always accompanied by toxic metal poisoning and often a very low level of zinc in the body.
Zinc, it turns out, is one of the best balancers and protectors of the soul. This means it assists the health of the soul, but it also helps the soul regulate the body. Individuals and entire nations that are low in zinc are often more violent and unruly for this reason. This is a problem, for example, in Russia and in some nations of the Middle East.
The presence of discarnate entities. These are foreign or invader souls that do not belong in the body. To learn about this, please read the article entitled Entity Attachment And Release on this website.
The use of alcohol or any drugs, including marijuana and even some medical drugs like anti-depressants. These are horrible for the soul!!! It is the reason drugs and even alcohol should be illegal, and should certainly not be encouraged in any sane society.
Trauma. For example, a bad accident, a rape, brainwashing or another trauma damages the brain and makes it harder for the soul to control the body.
CAN THE SOUL OF A PERSON BE CHANGED WHILE THE PERSON IS ALIVE?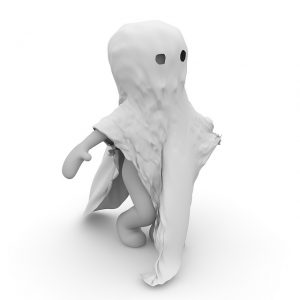 Yes, with difficulty. This is called transmigration of the soul. It is the idea of changing out the main soul, or another soul, for a better one, usually.
For example, if the soul is very ill, very immature, or defective in some other way, it is possible for someone trained properly to "discuss the matter" with the main soul, and with other souls in the body, and arrange a swap of the soul for another one.
This is a very delicate process, but it can be done. In these cases, when the human person wakes up the next day, he is quite literally a changed person. One begins to think differently, make different decisions, makes new plans, and so on.
This is sometimes called a walk in situation. It is also what occurs with some Christian healing. The soul actually agrees to leave and a better soul comes in that is not interested in drugs, alcohol, or criminality.
If a person is very ill or in trouble in another way, at times a more advanced and knowledgeable soul might not replace the very sick one. However, it may come to the aid of the sick soul and agree to come to its aid. In this case, the person now has two souls that help each other to find a way to heal the person. This also happens with some Christian healing.
ARE SOULS TOLD WHAT TO DO, OR ARE THEY FREE TO DO AS THEY WISH INSIDE OF US?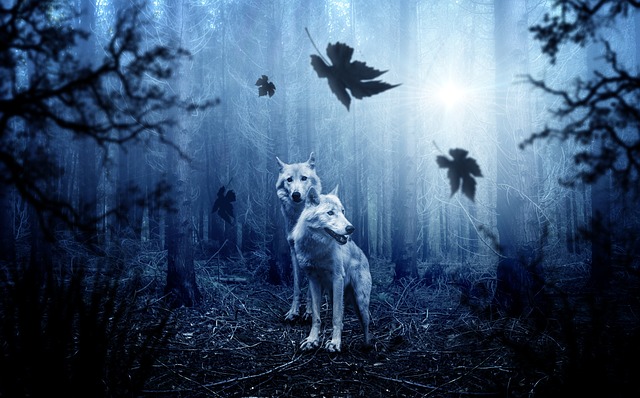 Souls always have a plan when they enter a body. Before they enter the body of a fetus or baby, they go through a process called life planning.
In this interview process, the soul and its guides consider who the parents will be, what is the physical and emotional condition of the mother and father, who the brothers and sisters are or may be, what is the nation and time in history, and more. The purpose is to help the soul figure out how to live.
All souls go through this rather rigorous preparation with more advanced souls who guide, suggest, and may even insist that a soul enter a suitable baby in order to perfect itself, learn some lessons, perhaps, deal with specific types of situations, and more.
It is quite a complex procedure that can take weeks, at times. The idea is to find a good "match" between the family, the soul, the new baby's body, and more.
For example, one soul might want to be with its friends. They might be inside the mother, or perhaps inside a little brother or sister.
Another soul may need to learn patience, so it is paired with a mother who does not take good care of her baby. The baby soul will learn to just be patient when the diaper needs changing.
Another soul might come in to teach lessons to the parents. So it attaches itself to a fetus in a disordered family where it can spread its love and its light among the family members.
Still another may desire to be a famous scientist or writer. So it attaches itself to a fetus in a wealthy, educated family so that it can have an excellent and costly education, go to a good college, and have other advantages in order to carry out its scientific mission.
Still another may want to suffer in some other way, so it enters a fetus who is ill. This is not uncommon. Then the soul learns lessons about caring for a sick body and healing it.
In other cases, it might choose to be inside a mother who is physically or mentally ill, or one who is married to an abusive partner, or who is living in abject poverty or perhaps in an oppressed nation.
These are just a few of the many possibilities that a soul considers when it enters and attaches to a new baby or fetus in the first months after conception.
CAN A SOUL CHANGE ITS PLANS ABOUT THE LIFE IT WILL HAVE?
              Yes. This happens now and then. Just because a soul decides it will have a certain life experience does not mean that it works out that way. Here are some ways things can change once a soul is born inside a body:
Most commonly, an accident occurs, leaving the baby, child or adult disabled, brain damaged, or even taking the life away.
Rogue souls may influence the family and cause havoc or even disaster. They can cause accidents, injuries, molestation, rape, sickness and more.
Rarely, the parents find this website and start a baby or child on a nutritional balancing program. In this case, life and health often improve dramatically. This opens new possibilities for education and a long, healthy life.
In this case, the child or young adult usually will move into a healing four lows pattern for a few months up to a year. This is to allow more life planning based on the new improved health status.
Other factors such as wars, natural disasters or other things intervene and require that the soul change its plans.
ARE ANY SOULS PERFECT?
No. All souls are imperfect. Also, all souls begin immature and want to mature and develop themselves.
Souls that are not developed are all somewhat selfish, for example, like little children. Thus, when the soul sets up its plan for a lifetime with its guides, it is always with the goal of helping to balance, strengthen and mature the soul.
DO MORE ADVANCED SOULS ENTER INTO HUMAN BODIES?
 It is possible for more perfected souls to enter into bodies, but it is rare. For example, it is said that Jesus of Nazareth was free of "sin". I don't know if this was literally true, or whether he was simply more perfected than the rest of us.
DOES THE SOUL BENEFIT FROM RELATIONSHIPS WITH THE OPPOSITE SEX?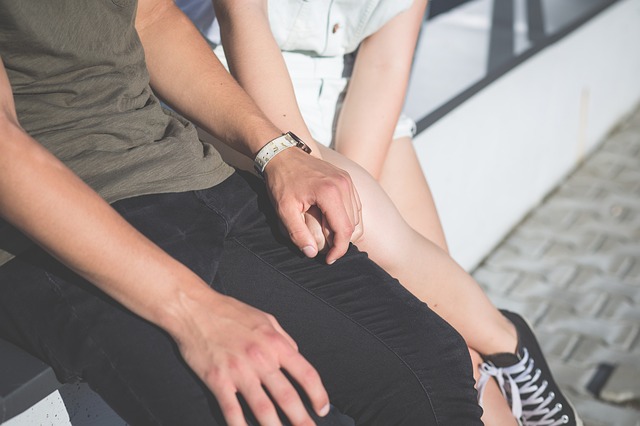 Yes. Human relationships offer souls many maturing opportunities. They help souls learn about friendship, trust, faith in another, love, keeping one's word, sexual fidelity, and more.
A marriage between a man and a woman seems to be best for most souls. This is one of the reasons for, and benefits of, traditional marriage. Other arrangements rarely offer as much benefit, no matter how harmonious they are in other ways.
This is one reason that the world's most successful religions encourage marriage, and not homosexuality or casual sexual acts. This is a large topic beyond the scope of this article. However, it is discussed in other articles on this website such as Deep, Loving Relationships – 1.
UPON THE DEATH OF THE BODY, CAN THE MAIN SOUL GO DIRECTLY TO GOD, AS CHRISTIANITY, ISLAM AND JUDAISM TEACH?
It is possible for the soul to go to a place called a heaven. This is a real place where peace reigns and the souls are in closer touch with their guides. I think this is what the Bible and other holy books mean when they say the soul that is good goes directly to God.
DOES THE SOUL LIVE IN "THE KINGDOM OF HEAVEN", OR IS THIS SOMETHING ELSE?
During a physical lifetime, the main soul of a person lives in the middle of the person's chest, as explained earlier in this article. I believe "the kingdom of heaven" discussed in the Bible refers to a level of understanding or perhaps certain attitudes and beliefs that a soul can have that will bring about a better life.
DO SOME SOULS STAY ON OR NEAR PLANET EARTH AFTER THE BODY IN WHICH THEY LIVED DIES?
Yes. When the body dies, the souls inside that body should go directly into a bright spot of light that will appear nearby. This takes the soul through a tunnel and into its next phase after being in a body.
If a soul does not go "into the light", the soul remains near the dead person and becomes what is called a discarnate or discarnate entity. (Discarnate means without a body.)
There are various reasons why this may occur. Usually, it is because the soul has some "unfinished business" to attend to before leaving this plane of existence.
Sometimes, the soul is just confused and does not know that it needs to go into the light. This is where prayer and actually speaking to the soul is helpful.
You can do this if you ever feel the presence of a discarnate soul or "ghost" around you. Just urge it to go to the light. The light is always there, nearby, if the soul will look around for it.
For more details on this topic, please read Death And The Soul on this website.
ARE SOULS MALE AND FEMALE?
Yes, they are either male or female. They do not reproduce sexually, however, and they do not have sex, in general. However, they have tiny sex organs.
Also, the males and females are somewhat different in other ways. The females are a little smaller, and they are more sensitive than their male counterparts.
DO THE MALE AND FEMALE SOULS COUPLE UP?
Yes. Each soul has a twin who is their ideal mate and partner. This is another large subject. For more about twin sparks or twin souls, please read Twins on this website.
CAN SOULS LIVE ANYWHERE IN THE UNIVERSE?
As far as I know, yes they can.
DO SOULS HAVE MEMORIES, LIKE BODIES DO?
Yes. Souls have two ways of recalling things – on-site and off-site memory systems.
On-site memory is information that is stored in the brain of a soul. If a soul is damaged or sick, this memory system is often damaged. This is very similar to what occurs with human beings who are older or who have Brain Fog.
Off-site memory means that all souls also have access to memories that are stored elsewhere.
DO SOULS HAVE A CONSCIOUS AND AN UNCONSCIOUS MIND?
Yes. It is the same as with human beings. Both have a conscious mind and also unconscious drives, desires, and fears.
ARE BODIES AND SOULS COMPLEMENTARY, SYMBIOTIC, PARASITIC, OR SOMETHING ELSE?
They are strictly symbiotic. This word means that the souls require the bodies, and the bodies require the souls.
ARE THERE SOUL GROUPS OR SOUL LEVELS?
Soul groups are real. Some souls like to flock together and work together. In most cases, these souls have worked or lived together in the past. They call their group their "friends".
WHAT ARE SOULS LEARNING WHEN THEY INHABIT BODIES?
They learn many lessons. The main one is how to love and give service to God. They also develop their will, and learn how not to be selfish, or to hate, or to ignore others. This should sound familiar, as these are the same lesson we are all learning – and we all have souls.
For more about souls, please read Journey Of The Soul on this website.