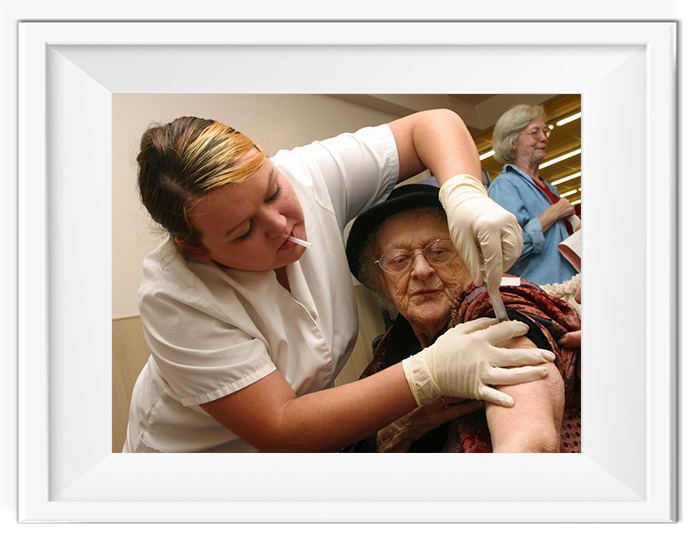 Pushing known carcinogens on the elderly, military
HowISee TheWorld
Vaccines are Cannibalism!
The Health Ranger
Published on Apr 5, 2017
If you get vaccinated, you are engaged in cannibalism because you're injecting yourself with cells from aborted human babies.
This simple fact is 100% confirmed by the CDC and the FDA. Vaccine ingredients include human fetal tissue from aborted babies.
Learn more at http://Vaccines.news and http://NaturalNews.com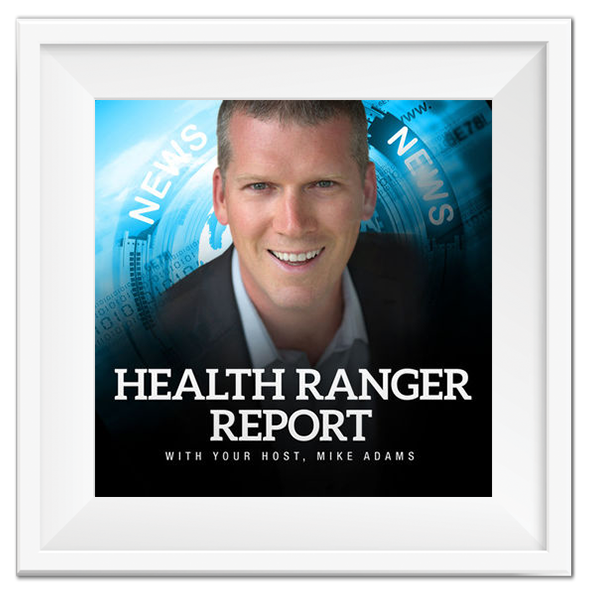 CDC Releases Chicken Pox Vaccine Ingredients
The Health Ranger
Published on Mar 14, 2017
The CDC lays out the shocking truth about the ingredients used in chicken pox vaccines. According to the CDC, here are the ingredients used in chicken pox vaccines:
human embryonic lung cell cultures, guinea pig cell cultures, human diploid cell cultures (WI-38), human diploid cell cultures (MRC-5), sucrose, hydrolyzed gelatin, sodium chloride, monosodium L-glutamate, sodium phosphate dibasic, potassium phosphate monobasic, potassium chloride, EDTA (Ethylenediaminetetraacetic acid), neomycin, fetal bovine serum
Natural News article source:
http://www.naturalnews.com/2017-03-13…
CDC document source:
https://www.cdc.gov/vaccines/pubs/pin…
Natural News backup document server:
http://www.naturalnews.com/files/exci…
 Vaccine Zika Hoax
Ball Earth Skeptic
Everything the main stream media tells us about Zika and vaccines is a total lie.  Listen to this entire interview and find out how massive that lie is.
SUBSCRIBE to www.RedIceCreations.com EXCELLENT shows you won't hear anywhere else
Vaccines
A 5 Minute presentation that says it all
What they are not telling you about vaccines.  The video shows the various rates of many conditions and diseases in non-vaccinated versus vaccinated children.
www.westonaprice.org/vaccinations/
 Doctors are Being Killed for Saving Your Children
Most Urgent!!!
Full interview: https://www.youtube.com/watch?v=8g0NM…
Thanks to John Kaminski's article on The Rebel News, this has gone viral: http://therebel.is/index.php?option=c…
Dr. Ted Broer explains why doctors are being killed for what they've discovering about vaccinations and how to cure the effects of the Elite's genocide.forced on your children and those taking forced vaccinations.
Salesman For Merck & Co.
...wouldn't Vaccinate His Son
http://www.StopMandatoryVaccination.com – "If you believe what you are told by the AMA and the CDC and your doctor, you're not doing enough research." In 1991 Scott Cooper and his wife researched vaccine safety and efficacy, determined vaccines are NOT safe or effective, and refused to vaccinate their son. Interestingly, their son was much healthier than his vaccinated peers throughout childhood. At the time, Scott worked as a sales rep for Merck & Co., a large vaccine manufacturer, and he had dived deep into researching vaccines and the risk associated with vaccination. His Pediatrician was befuddled that Scott would not vaccinate, especially because he worked for a large vaccine manufacturer! His son continues to be healthy, and Scott and his wife have no regrets about not vaccinating their son.
Nancy Banks on Vaccines
Gary Null
Nancy Banks speaks out on the problems with vaccination.
See more in-depth conversations and investigative reports at http://garynull.tv
Vaccines Cause Autism

A massive cover-up.
(NaturalNews) The ongoing debate over whether or not vaccines cause autism would probably take on an entirely different tone if key information that has been mostly censored from the public was fully brought to light. Hidden documents that have been locked away for more than two decades reveal that the MMR vaccine for measles, mumps and rubella does cause autism, and regulators, drug executives and various others have known about this for a long time.
A Freedom of Information Act (FOIA) request filed in the UK has forced the Department of Health to release confidential documents outlining the details of MMR's initial approval back in the 1980s. These documents reveal that GlaxoSmithKline (GSK), the manufacturer of the MMR vaccine Pluserix, knew that there were problems with the vaccine causing a high rate of adverse events in children. Among these were encephalitis and other conditions associated with autism.
Concerned that the British government was withholding information about MMR's dangers from the public, the FOIA request was filed in response to the growing number of vaccinated children who were coming down with debilitating gut problems, brain damage and other symptoms believed to be associated with MMR. As it turns out, these suspicions are now validated.
"We have compensated cases in which children exhibited an encephalopathy, or general brain disease," admitted Tina Cheatham, Senior Advisor to the Administrator of the Health Resources and Services Administration of the U.S. Department of Health and Human Services (HHS), in an email to CBS News' Sharyl Attkisson. "Encephalopathy may be accompanied by a medical progression of an array of symptoms including autistic behavior, autism, or seizures."
CDC, Pediatrics, US government and Merck all admit MMR vaccine causes autism
This admission is huge, as encephalopathy following vaccination is a known trigger of autistic symptoms, and something that the confidential documents from the UK also admit. GSK, the British government and various other players all kept this information under wraps, even after brave souls like Dr. Andrew Wakefield came forward publicly with data linking the MMR vaccine to autism-related health outcomes.
Reading between the lines, health authorities have, in fact, linked MMR to autism — but they won't come right out and say it. Rubella, for instance, the German measles component of MMR, has been known to be a cause of autism since the 1960s. The U.S. Centers for Disease Control and Prevention (CDC) has admitted this publicly, as has the National Immunization Program (now the National Center for Immunization and Respiratory Diseases). Even Merck & Co. a major manufacturer of MMR vaccines, has admitted that vaccines in general can cause autism.
"[R]ubella (congenital rubella syndrome) is one of the few proven causes of autism," stated Walter A. Orenstein, M.D., former Assistant Surgeon General and Director of the National Immunization Program, in a 2002 letter to the UK's Chief Medical Officer.
"[R]ubella virus is one of the few known causes of autism," explained the CDC on its "FAQs (frequently asked questions) about MMR Vaccine & Autism" page, which has since been removed from public view. It is still available in some web archives.
Dr. Julie Gerberding, M.D., M.P.H., the current President of Merck's Vaccines Division, is also on record as admitting that people with a predisposition to mitochondrial dysfunction can develop autism following vaccination. A minimum of 20 percent of vaccine-induced autism cases are associated with mitochondrial dysfunction.
"Now, we all know that vaccines can occasionally cause fevers in kids," stated Dr. Gerberding back in 2008 during a segment on House Call with Dr. Sanjay Gupta titled "Unraveling the Mystery of Autism."
"So if a child was immunized, got a fever, had other complications from the vaccines. And if you're predisposed with the mitochondrial disorder, it can certainly set off some damage. Some of the symptoms can be symptoms that have characteristics of autism."
SPREAD IT! CDC Whistleblower Admits

MMR Vaccine-Autism Link!
Dr. Sherri Tenpenny – Sanitas Radio
Vaccines, Inc: Putting Wealth Before Health - Segment 1
A fantastic interview with a vaccine researcher on Sanitas Radio.
Vaccines are the backbone of the pharmaceutical industry. Without them there would NOT be enough disease.
3 newborns died one year of hepatitis in one state. Because of that, a drug company controlled law maker pushed through legislation requiring hepatitis vaccines for all new borns. 30 of them died because of the vaccine so they rolled out the plan nation wide.
Did you hear that?  The introduction of the vaccine made the death rate go UP ten times what the non vaccination rate was so the government decided to make it a mandatory vaccination for the entire country!
Vaccines ARE Genocide

Vaccines are one of the biggest crimes against humanity.
Vaccines are one of the biggest crimes against humanity. They are not given to protect us but rather to make us weak, stupid and sick so to be slaves to the Big Pharma medical system. 
 Most peoples reaction to that comment is, "what about the polio vaccine that saved us all from that horrible disease"?   
The truth is Polio like all viruses follows a bell curve and was 90% gone when the Salk vaccine was introduced. Polio reportedly died off after the vaccine was mandated.  
What you weren't told is that Polio was following the same curve in other countries that DID NOT vaccinate and it ALSO went away there.  There was actually a JUMP up in the number of Polio cases in the USA after the introduction of the vaccine. 
After that anyone showing symptoms was then diagnosed with Meningitis rather than Polio.  It's all a big BULLSHIT production to engrain in the population a belief that vaccines are necessary to live on earth and if you don't take them you are a horrible person.  
That couldn't be farther from the truth. The
CDC recently admitted that in 98 MILLION polio vaccines they gave out in the USA had
the SV-40 virus better known as the cancer virus in them.  SV-40  is suspected to be responsible for the vast majority of all
cancer currently in our population.  
Polio virus responsible for over 55,000 cases a year of Lymphoma.
Big Pharma is only here to make its share holders profits.  There is no profit in a cure.  Think about this, why, other than antibiotics which are slowly becoming useless, are there NO MEDICINES over the counter or prescription that CURE ANYTHING?
When a treatment is discovered that cures a dis-ease THEY ARE SUPPRESSED AND DESTROYED. 
The researchers are either bought off and given a non disclosure order or they remarkably die unexpectedly. 
Here's how it works:  You are the CEO of a multi national Big Pharma conglomerate.  You have two labs working on a treatment for some dis-ease that a huge portion of the world population is going to suffer from. Probably brought on by some time bomb vaccine they got earlier in life.  One lab comes up with a pill that is patentable, costs fractions of a penny to make, can be sold for a high price. It will treat the symptoms of the dis-ease very effectively but the person has to take it for the rest of their life.  Very possibly it will have a slight "side effect" or two but your company has another medication that can be sold to treat that, which probably will have another side effect………(you know where I am going).  
The other lab discovers a herb that anyone can grow in a pot on their front steps and if you make a delicious cup of tea out of it and drink it, you are cured of the disease for ever. 
Now remember you will probably make a $500,000,000 bonus plus many other perks if you reach your profit goals. 
Question: Which lab are you going to fund and which lab is going to explode with all the researchers unfortunately in it when it does?
It's amazing how many researchers die by strange circumstances. Here is a partial list.
The HPC Vaccine

Another assault on children.
The HPV vaccine is also a complete and horrible assault on the long term health of our children. 
There is no proof that it protects anyone form cancer and there is mounting evidence that it CAUSES cancer along with a host of other HORRIBLE ILLNESSES'.
Currently teenage girls are pressured to get the 3 shot series with the belief it will protect them from getting cervical cancer.
Big Pharma is now pushed the CDC to start vaccinating boys and now they are pushing to give the vaccine to all infants at BIRTH!
Japan has just recently discontinued the entire HPV vaccination program due to major health concerns.
Here are 50 reasons NOT to vaccinate your children.  An Italian court rules MMR vaccine causes AUTISM and the main stream lying media BLACKS OUT the story.  The down fall of civilization due to vaccines.
Gardasil HPV vaccine destroys ovaries.  If your doctor insists vaccines are safe have them sign THIS FORM!
THE SECRET COVENANT of the ILLUMINATI-ANNUNAKI

David Saoirse
Originally Published on Apr 5, 2012 by lovejordina1
Thank them for this awesome video and imperative information.
On March 25, 2004, I received an email copy of a document entitled The Secret Covenant. It appeared to be the blueprint for a master conspiracy to dominate the world. The author was anonymous, and the original text, dated June 21, 2002, came from a non-functioning email address.
Nevertheless, it was so convincing that the lady who sent it to me believed it was an authentic message from a member of the Illuminati.
She wrote: Mr. Griffin: Maybe you are already aware of this document from an unknown author but I thought it was worth sending to you just in case. It is so powerful in its statement that you cannot imagine it to be a hoax; anyone with a sane mind will notice that we are already in that world. I just feel it is warning us, but how many will believe it. You and I know that that world is here. What amazes me is that one of the "Illuminattis" is actually warning us.
Please send your comments, M.C. Quebec City
The Secret Covenant follows.
Suzanne Humphries on Vaccines
Gary Null
Dr Suzanne Humphries, a practicing nephrologist (kidney physician) says the vaccine industry isn't giving people both sides of the story, and parents need to get informed before subjecting their children to vaccines that can potentially cause serious harm or even death.
More information, exclusive interviews and in-depth investigation at http://prn.fm
After the Salk vaccine was introduced it is estimated that 80 to 100 percent of ALL POLIO cases were CAUSED BY the VACCINE itself. But this was hidden because they changed the name to Septic Meningitis and other illnesses to hide it. Introduce a vaccine, change the name of the disease and the
vaccine is deemed successful while another disease appears in the
population with the same symptoms.
Did you know MERCURY POISIONING has the exact same symptoms as AUTISM?
It's a genius plan for Big Pharma to make 100's of BILLIONS of dollars while the news media turns a blind eye to the SCAM because
they survive on their advertising dollars.
It's the Change the name game and it works!