Orlando Shooting Hoax II
Pushing Gun Grab & LGBT
Pulse Event At The Abbey In L.A. June 11, '17
Andrew Gillum Gun Grabber Running For Orlando Mayor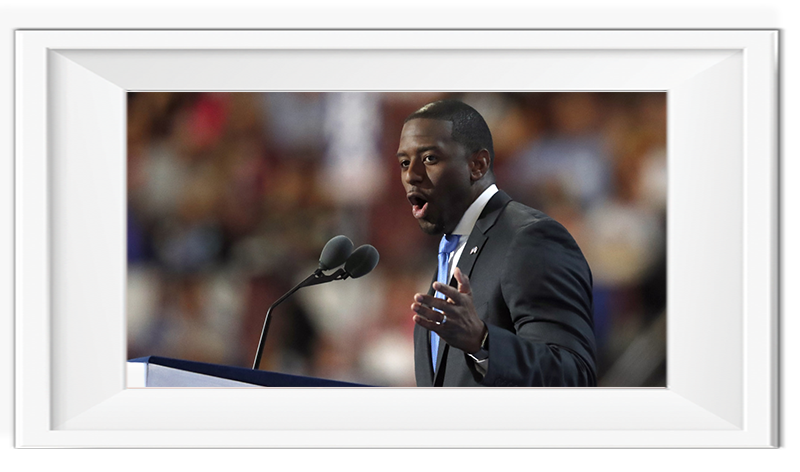 Orlando Nightclub Shooting Discrepancies.

Lies, Actors, Scripts & More!
Follow my Twitter  – Click Below:
"Mass Casualty Situation" of a Drill Gone Live!!
Breaking Orlando Gay Night Club PULSE Shooting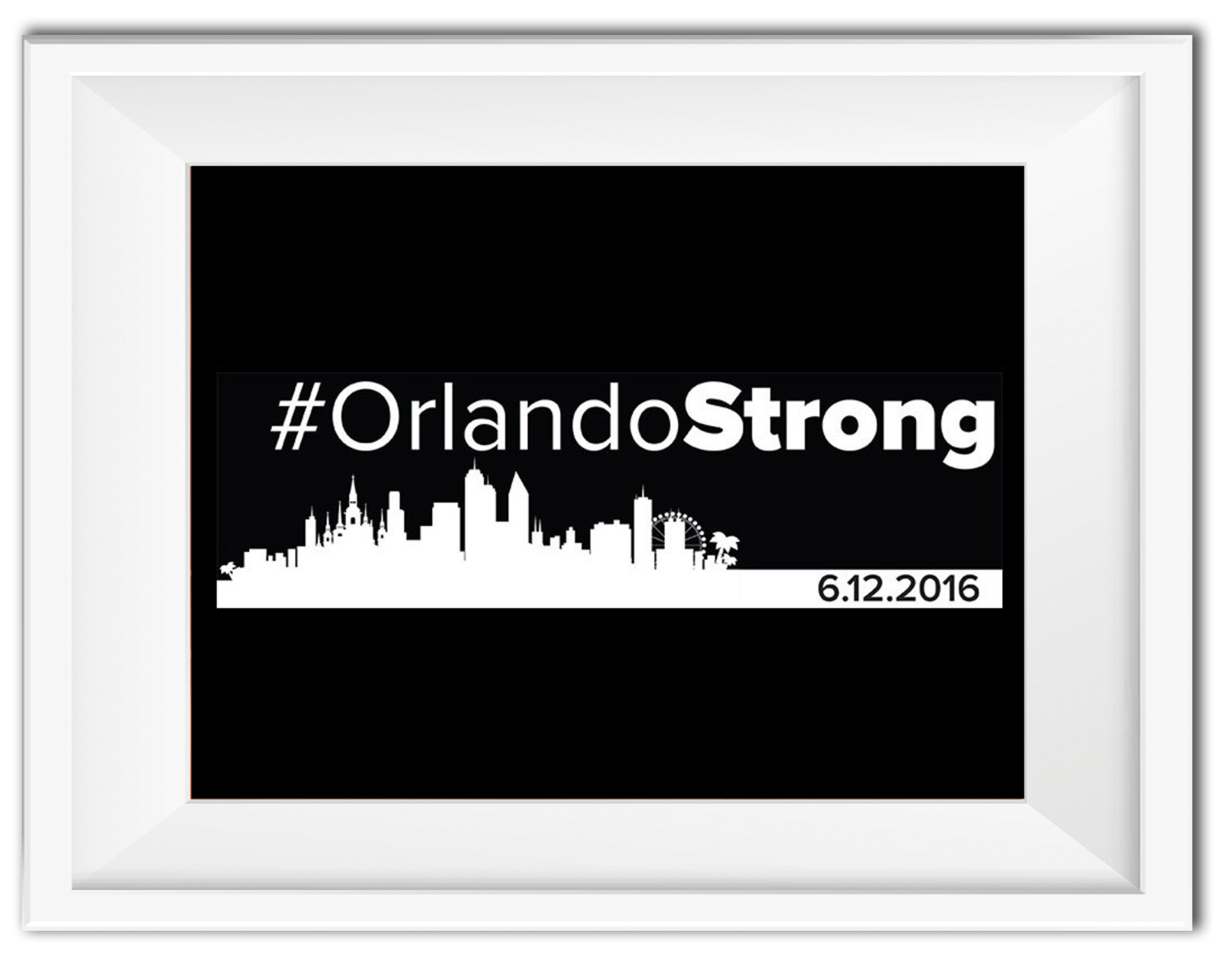 Worst Shooting  EVER, 50 Dead, No Ambulances.

Orlando Nightclub
You might find one or two images with an ambulance in it, but there were 50 alleged dead (and who pronounced them dead?), and 53 injured…Where are all these ambulances? Bodies would be RUSHED to the hospitals, which is where they would be pronounced dead, not on the scene. Police cannot make that determination. Where is footage of this? Speaking of Footage, where is the footage from inside the nightclub?
The first thing you need to understand in order to accept what you might consider an outlandish truth that NOBODY DIED AT THE ORLANDO FLORIDA SHOOTING is that mainstream media lies to you every day: NBC, ABC, CBS, MSNBC, FOX & especially CNN, are ALL brainwashing and manipulating you. They are the propaganda arm of the US Government run by the central bankers who have been getting away with enormous theft and mass-murder for centuries.
Top Orlando Cop Treats Shooting as a Joke



(HAHAHAHA, WINK WINK)
What more proof does anyone need when we see a top Orlando cop Laughing and Smiling with cheesy grins as well as Winking at a very serious Press Conference?  WAKE UP AMERICA AND THE WORLD it's right in your faces. This guy is showing you what a total joke this whole shooting event was.  If you can't see this well I'm sad to say this world has NO HOPE.

I Call The Orlando Police Police Department

About Fake Pulse Nightclub Shooting
He can't I will be making more calls to try to get these questions answered…
Vanity Fair HIVE, 50 Dead In Mass Shooting: http://bit.ly/1Uos7WF
[This story says it got the info about bodies still being in the nightclub from the NY Times article linked below, but the NY Times article doesn't have that info on it because it was scrubbed from the story]
New York Times, Gunman In Orlando Pledged Allegiance to ISIS: http://nyti.ms/1sAqZok
The Orlando Shooting:



An Open Source Investigation
Join the Investigation by clicking below:
So the MSM is identifying the man who shot up a gay nightclub in Orlando as a legal gun owning Muslim who was a registered Democrat and was on the FBI radar for suspicious behaviour. Oh, and his father thinks he's the President of Afghanistan. Have they got it right? You tell me. Join the open source investigation at corbettreport.com today.
Christine Leinonen Crisis Actor Reading Cue Cards

Orlando Shooting
One Crisis Actor parent down, 48 more to go… lol. They really do pick themselves off like flies.  The level of deception is getting out of hand.  the stories do not add up and the fake acting is so obvious – all we need to do is to call these hoaxes out for what they are.

Orlando Crisis Actress
Mixes Up Her Lines And Guns
Another example of a crisis actress with a poor grasp of her trade. The narrative is so unbelievable and so totally scripted, it is like something out of a bad movie.  Watch the video and cringe along with us…

Orlando Shooting:

I Predict Tear Down Of Nightclub - Destruction Of Evidence
Just like with Sandy Hook and the Lanza house, Pulse will most likely be razed, and the demolition crews will be forced to sign disclosures of secrecy. You can bet that up until that time, the bar is under surveillance 24/7. That is to keep anybody out who would see things they don't want you to see, or see things that aren't there, like bullet holes and blood.
Wikipedia Pulse (nightclub) propaganda about the staged shooting: http://bit.ly/28DbzAo
This video: https://youtu.be/yn4ZUw_XHPA
Bombshell Discovery.

The Orlando/911/Kroll Risk Mgmt/The Carlyle Group/Raytheon and Black-Ops Connection!
BOMBSHELL — The Orlando/911/Kroll Risk Mgmt/The Carlyle Group/Raytheon and Black-Ops Connection!
Whistleblower Kurt Haskell and Reporter, Jeff Lehman join Laurie and Robbie Dee to talk about Orlando and the bigger agenda the MSM is hiding — the connection to Omar Mateen (and his TWIN?) to 911 and Sandy Hook. Also Mateen's connection to the movement of Islamic Terror Sleeper Cells into the US from his FATHER in Afghanistan and relative in NYC!
Crisis Actor Filmed in the Studio…
Passed off as an ``on location`` shoot.
Look closely at the image below.  It is a screen shot of the "live interview" conducted with the now famous Christine Leinonen, the mother of an Orlando shooting victim.  It seems that the studio engineers forgot to remind her that wearing glasses is a massive risk to being found out.  Why?  The reflections in the lenses of the glasses reveal all you need to know.  Studio lighting is clearly visible in this shot.  No studio lights are used in the daytime, outdoor shoots.  Natural light is used for that purpose.  But within a studio environment, things are a little different.  You can see in the image a typical lighting setup  for this type of video filming, using green screens and daylight simulation lighting.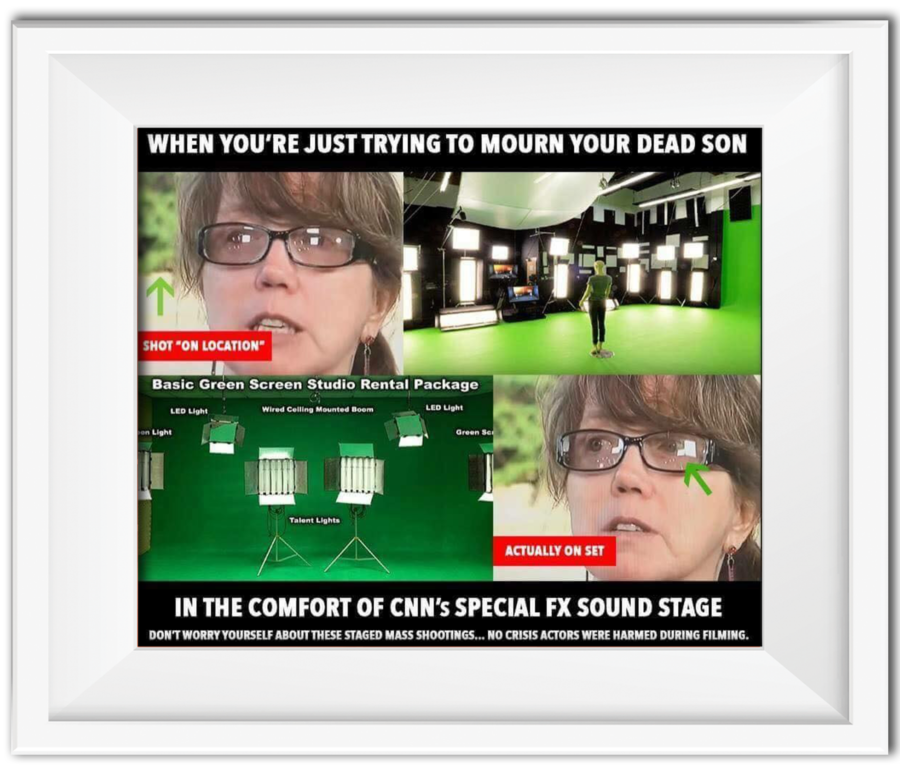 Pay Attention!

Orlando Shooting Nothing More than a Media Production
A Zionist (Zionists own our media these are facts) movie production, like every other "shooting" and "terrorist attack" that is shown on the corporate Zionist owned media. This is the cold hard truth, can you handle it? Their goal is to ban assault rifles so America can be defenseless when America falls into chaos and martial law is enacted.

*this is mirrored from 'Something strange Is a foot at the circle K'* and is a great catch on his part I felt, special thanks – link here: https://youtu.be/0Y2FxcU0IJw
Orange County Sheriff's Office Breaks Out In Dance???
#KeepDancingOrlando
THE WORST SHOOTING IN THE UNITED STATES AND WITHIN TWO WEEKS THEY ARE DANCING IN ORLANDO THE SHERIFF LEADING LAW ENFORCEMENT OFFICER IN THE COUNTY AND HE IS MAKING ALL OF HIS EMPLOYEES DANCE. NOW THAT LOOKS LIKE THEY ARE A BUNCH SHEEP INSTEAD OF EMPLOYEES WITH THEIR OWN MIND CONTROL