Flat Earth II
You're Still Joking.....Right???
FLAT EARTH LIVE | 24/7 ODD T.V. LIVE
Watch any time, anywhere on the flat plane
How  The Sun Works
On A Flat Earth
Here is a short video explaining the path of the sun and how days and seasons are formed on the Flat Earth.
The CORIOLIS effect proves the Flat Earth
Mr. Thrive & Survive
Well, after thinking it over for a long time, the missing piece of the puzzle was provided by a little video on how water has electromagnetic properties. Science can tell you that the earth spin causes Coriolis effect but it CAN'T tell you how that spin causes weather systems to spin in opposite directions simply because the equator was crossed. This theory DOES explain just that. In fact, this is so revolutionary that flat earth is the ONLY reasonable explanation for flat earth. This also better explains the tides. Science has a lame reason for how that works. It all makes so much on a flat, non-moving earth. It is amazing what can be done when people combine brain power for the common good.
Flat Earth
Tides & The Electromagnetic Energy of the Sun & Moon
The electromagnetic energy of the sun & moon above our flat earth and how they effect the tides, humans, plants and animals.
Music inspiration given by my good friend Lorne Wing.
Experiment inspiration given by my good friend Michael Lewis at Stars Are Souls on YouTube.
If anyone is interested in amazing flat earth clothing and/or hats, contact my good friend Lonnie Lyerla on Facebook.
If you're interested in flat earth discussion and further brainstorming, Facebook groups: "Hidden Land Theory", "Geocentric Flat Earth Discussion and Studies",  and also a "Like" page where I have put many resources like old flat earth books and links, to weather maps that I've converted into the Azimuthal Equidistant map @ "Our Flat Geocentric Earth" like page 🙂
Music credit: Aes Dana Pollen Album
I do not own this music
Why does the sun set on the F.E?
Answer: It's all perspective.
As your perspective goes into the distance the converging lines get closer and closer to parallel. Eventually they get to a point where even the smallest bump in the surface of the earth creates a "closer "false horizon" which is always closer to you than the sky's vanishing point. It makes items in the air seem to vanish from the bottom up.
Flat Earth Sidereal Ball Earth Number Futz

My Perspective
Flat Earth researcher and video maker Rory Cooper (aka My Perspective YouTube Channel), has recently taken down some of his older videos, choosing to replace them with newer, updated ones.  Here is an amazing presentation, one which will have you thinking about the information we were all given in our first days of school regarding the Heliocentric Model.  Rory questions the principles surrounding those explanations and points out how ludicrous they are.  At first, it is somewhat hard to grasp, as a result of cognitive dissonance on the part of the person receiving this information for the first time.  Some may never break through that cognitive dissonance – the need to believe they have not been lied to. But once past that barrier, it becomes ever more clear that the nature of the place we call home has been grossly misrepresented to us for 20 generations.  A crime against humanity.

Rory Cooper's – My Perspective
Part II
Another new video illustrating the problems with the globe earth model, and the fact that we have been mis-educated over many hundreds of years.  This time Rory focuses on the problem with the solar day versus the sidereal day, a solution which doesn't work in reality.  In fact, the whole globe model is based on fallacious principles.  It is only our own mind control that could stop us from investigating this whole topic further. Never has a topic been so hotly dropped by so many – especially the scholar types among us – condemnation prior to investigation IS the technique that has allowed this lie to live for as long as it has.

Rory Cooper's: My Perspective
A Ball From A Plane
Rory Cooper examines the difference between a Ball and a Plane, and what we would experience if the Earth was a sphere.  What we experience from an airplane is only logical when you realize that the earth is an extended plane, rather than a spherical object.  The more you think about this, and the more you question your own "education" (read: indoctrination), the more what Rory is presenting makes sense.  But you have to put aside the notion that "they wouldn't lie to us" about something like this.  As we are witnessing in current events, we are lied to about just about everything.  Why wouldn't they lie to us about something this big?  What is in it for them?  There are plenty of videos made on that subject.  Check them out.

Strong Evidence of a Flat Earth
Oahu Visible from Kauai, 90 Miles Away...
If you study the map to the left, you will notice that the routes that airliners take in order to travel from one destination in the Southern Hemisphere to another destination within the Southern Hemisphere, make absolutely no sense on a spherical earth.  Why would airliners go out of the way to double and often triple their distance flown, by choosing a route that takes them into the Northern Hemisphere, land, and take off again toward the Southern Hemisphere. In this day and age of competitive pricing, this type of route makes no sense whatsoever…..UNLESS….you look at the AE Map.
100% Video Proof
The Earth is Not A Globe
Reffi knocks out the Globe
Sorry for my weird accent. English is not my main language.
The following video shows a GoFast Rocket launch, setting a world record for highest altitude achieved by an amateur rocket launch.  The rocket was launched fromt he Nevada desert, and  shortly after the rocket reaches its apex, the Moon is perfectly visible.  With some quick detective work, Reffi was able to determine the time and date of the rocket launch, and checking http://timeanddate.com, he was able to see where the Moon was located. No spoiler alert here, watch the video to find out what he discovered!  Excellent video.
GoFast 2014 HD OnBoard Cameras
GO FAST CSXT JPI 10th Anniversary Rocket Launch 2014
Excellent flat earth presentation
In front of some indoctrinated scientists.
A clip from the New Horizons conference on June 8th 2015.
He plays some clips that many flat earth's have seen by other Youtuber's. Feel free to skip them if you are very familiar with that content.
5 Facts About EARTH You Didn't Learn in School
Jeranism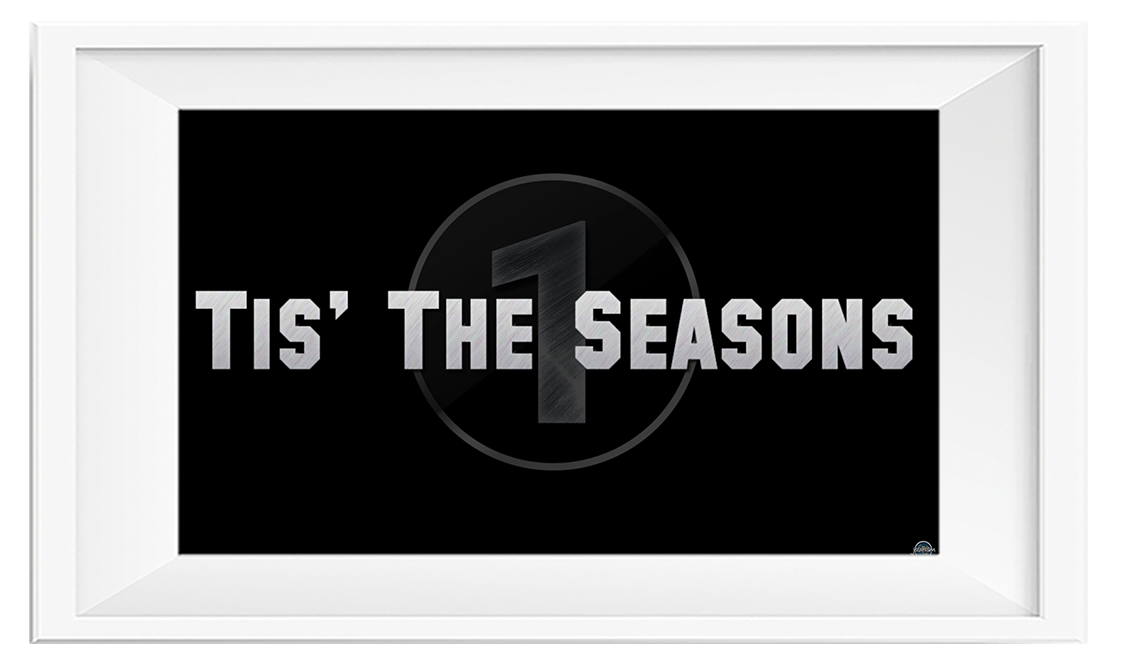 The sun never sets to the vault of heavens

Improved for all countries on flat earth
Ball Earth Skeptic
Season I
The concept of the earth not being a big ball isn't as crazy as you may think if you are brave enough to look. Join the conversation and lets prove it one way or the other.
Show link will be posted weekly on this FaceBook page with weekly guest list.
FOR ALL TWELVE EPISODES: CLICK HERE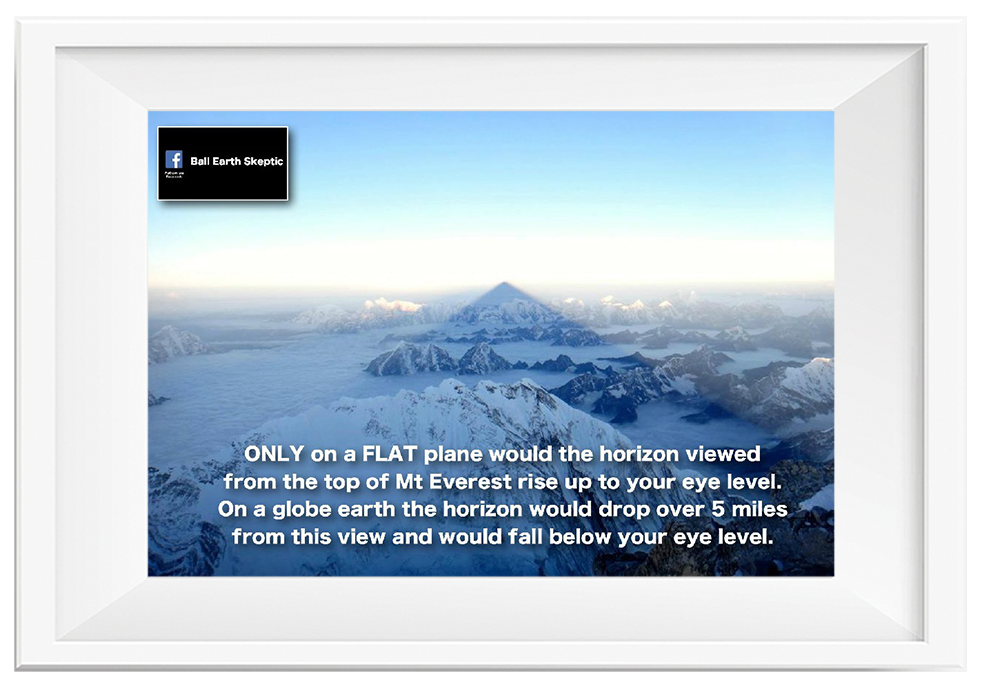 The Horizon is Always at Eye Level
A phenomenon that could only work on a flat plane.
Think, for a moment, how the horizon always being at eye level is ample proof that we live on a flat plane.  If we lived on a spherical earth, the horizon would have to be lower in our view as we ascended. The fact is that it doesn't, it always remains at eye level. 
Order Yours Now by Clicking Below
Choose from among the following T-Shirts & Hoodies:
Fallen Rulers (Gaddafi)

International Fake Station | NASA Lies

They Suck!

We live on a Flat Earth

The World Is Flat


NASA Nothing But Lies | International Fake Station

Just Let Me Live My Life

NASA Hoax Imagination in Space